The Seven West Media Upfront 2023 was held last night at Palace Cinemas, Raine Square. Over 150 clients and media agencies attended as Australia's most-watched television network announced an unbeatable content line-up for 2023 across all screens, with the best news, sport, drama, entertainment and special events coming to Seven and 7plus.
2023 will be another huge year for The West Australian, the leading news source in Perth and WA, as it celebrates its 190th Birthday.
In the most recent Roy Morgan readership results, West Australian Newspapers has grown its cross-platform audience by 12.7 per cent in the past year.
It means 4.6 million people now read The West Australian and The Sunday Times newspapers as well as its websites thewest.com.au and PerthNow every month.
In the past year alone, continued growth means an extra 525,000 people are consuming West Australian Newspapers products every month.
As 2022 draws to a close, Seven is the #1 network nationally in total people, 25 to 54s and 16 to 39s across the ratings survey year, and the #1 network in the capital cities in total people. Before 2022 is over, Seven will celebrate the return of Australia's foxy morons when Kath & Kim returns to our screens. Kath Day-Knight and hornbag daughter Kim Craig (nee Day) will mark their 20th anniversary across two "yuge" nights, with the real housewives of Fountain Lakes bringing Australia a slice of their lives today.
On 15 January 2023, Seven will reveal the most exciting new channel launched in Australia in years: 7Bravo, a partnership with global entertainment and media powerhouse, NBCUniversal International Networks & Direct-to-Consumer. 7Bravo will bring the very best of NBCUniversal's extraordinary reality and true crime content to all Australians, live and free.
The powerful line-up for next year includes Australia's #1 news and public affairs programs, the #1 sport schedule, the #1 regular Australian drama series, and new and returning entertainment shows.
Key new content across the screens of Seven in 2023 will include:
Australian Idol
After a long absence and some COVID-related delays, the original international star-making phenomenon is back, coming to Channel 7 and 7plus in 2023. The all-new Australian Idol will travel the country searching for wannabe stars, with massive live episodes and results shows as the competition heats up.
Helping unearth the next idol to take Australia by storm will be celebrated American Idol judge and multiple GRAMMY award-winner Harry Connick Jr; powerhouse GRAMMY award-winning singer-songwriter Meghan Trainor; unfiltered and unapologetic top-rating broadcaster Kyle Sandilands; and beloved eight-time ARIA Award-winning singer-songwriter Amy Shark – plus original Australian Idol judge Marcia Hines in a special guest role. The unmissable new series will be hosted by Ricki-Lee and Scott Tweedie, and produced by Eureka Productions for the Seven Network.
Blow Up
Fresh for Channel 7 and 7plus in 2023, Blow Up is a spectacular, one-of-a-kind competition that is sure to leave the nation holding its breath. Hosted by acclaimed actor Stephen Curry and comedian Becky Lucas, alongside resident balloon expert Chris Adamo and a host of celebrity guest judges, Blow Up will see the nation's greatest balloon artists, decorators and twisters go head-to-head across a variety of challenges to turn ordinary balloons into extraordinary works of art. Blow Up has the wow factor, heart and humour to captivate families across the nation as they discover the astounding world of balloon artistry. This compelling series will take viewers into a brilliant new world bursting with joy, fun and supersized balloon sculptures that must be seen to be believed. From fire breathing dragons, prehistoric dinosaurs, couture fashion, circus acts and even full-size race cars, their creations will completely change the perception of the humble balloon. Blow Up is produced by Endemol Shine Australia (a Banijay company) for the Seven Network.
Million Dollar Island
Hosted by Ant Middleton, the Australian version of the world's most exciting new format, Million Dollar Island, is coming to Channel 7 and 7plus next year. A revolutionary social experiment, Million Dollar Island is a ground-breaking concept in which 100 ordinary people try to stay on a remote island, vying for a chance to win $1 million. It was co-developed by John de Mol, the creative genius behind Big Brother and The Voice.
But braving harsh conditions with limited means is not the only challenge on an island full of mystery, surprise, hardships and rewards. Each contestant starts the adventure with a wristband worth $10,000. While they are on the island, contestants can gain and lose wristbands by competing in various games. In the end, a nail-biting final game determines who walks away with a life-changing prize. Million Dollar Island is a format created by Talpa Concepts together with Monday Media and distributed by Talpa Distribution. The series is produced by Eureka Productions for the Seven Network.
The Claremont Murders
The disappearance of three young women in Perth in the late 1990s launched a 25-year investigation by the police and one tenacious journalist, all determined to seek justice. From the creatives behind Seven's compelling drama Catching Milat, this remarkable mini-series stars Ryan Johnson (How To Please A Woman, Doctor Doctor), Catherine Văn-Davies (The Twelve, Barons), Aaron Glenane (Shantaram, Snowpiercer), Laura Gordon (Undertow, Late Night With The Devil), Andrea Demetriades (Pulse, Janet King), Craig Hall (Boy directed by Taika Waititi, and Peter Jackson's King Kong), Jeremy Lindsay Taylor (Underbelly Razor, Puberty Blues), Tasma Walton (Mystery Road, How To Please A Woman), Joel Jackson (Peter Allen: Not the Boy Next Door, Ms Fisher's Modern Murder Mysteries), Tom O'Sullivan (Molly, Alien: Covenant), Dalip Sondhi (Pulse, Frayed), Erik Thomson (How To Please A Woman, Aftertaste), and actor, radio host and author Kate Ritchie (Underbelly: A Tale of Two Cities, Home and Away).
The Claremont Murders is produced by Screentime (a Banijay company) for the Seven Network, with major production investment from Screen Australia in association with Seven and See Pictures, with finance from Screenwest and Screen NSW.
The 1% Club
A game show like no other, The 1% Club is already a runaway hit in the UK and an all-new Australian version will arrive on Channel 7 and 7plus in 2023. People of all ages and backgrounds can be part of The 1% Club because, unlike most quizzes, they don't need to brush up on general knowledge to do well. All they need is logic and common sense.
One hundred contestants begin every show, but to make it to the end and win the top prize, contestants must correctly answer a question only 1% of the country would get right. The show starts by asking a question that 90% of the country got right (based on a sample of answers given by people across Australia) and then goes on to ask questions that smaller and smaller percentages answered correctly. Hosted by acclaimed Australian comedian, actor and writer, Jim Jefferies, star of the FX sitcom Legit and Comedy Central's The Jim Jefferies Show, The 1% Club is produced by BBC Studios Australia and New Zealand for the Seven Network.
We Interrupt This Broadcast
Get ready, Australia. We Interrupt This Broadcast is a long-overdue comedy series that makes fun of Australia's favourite (and least favourite) shows. As the world grows ever more self-serious, We Interrupt This Broadcast promises to reboot and revitalise a long-standing and near forgotten Australian tradition: taking the piss out of everything, including ourselves! With our televisions, computers and phones creating the white noise we now call content, there's no shortage of stuff for this irreverent, accessible and occasionally absurd series to lampoon.
Showcasing some of Australia's most versatile comedy talents, including Christie Whelan Browne, Bridie Connell, Michelle Brasier, Adele Vuko, Duncan Fellows, Greg Larsen, Ben Russell and Bjorn Stewart, We Interrupt This Broadcast is produced by HELIUM for the Seven Network.
Con Girl
In 2011, Russian gymnast Emily Sciberras tells her new best friend that her entire family has been killed in a murder-suicide, including her 15-year-old twin sister. In 2013, a distressed teenage girl with no name is found on the streets of Dublin after escaping a human trafficking ring. She is so traumatised she is unable to speak. In 2014, Aurora Hepburn, 14, appears at a clinic in Canada after escaping a terrifying kidnapper.
What do these women and their chilling stories have in common? They are all fake identities, convincingly created by one Australian woman – Samantha Azzopardi – a serial con-artist who has amassed more than 75 aliases and repeatedly deceived her victims and authorities around the globe. In this gripping limited documentary series, crossing three continents and built around the world exclusive eyewitness accounts of her victims, viewers are taken on an intriguing quest to find out who is the real Samantha Azzopardi? Con Girl is produced by CJZ Productions for the Seven Network.
Animals Aboard With Dr Harry
Hosted by Dr Harry Cooper, this warm-hearted, feel-good factual entertainment series explores fascinating stories of animals in transit around the globe. Just like humans, they travel for work, play, medical reasons, or family reunions, and each has an incredible tale to tell.
Unique access to one of the world's largest animal travel agencies allows us to follow the excitement, from quarantine centres to the belly of cargo planes, in a unique and entertaining way, ensuring that viewers are right there with our travellers on their personalised journey. Animals Aboard With Dr Harry is produced by Beyond Entertainment for the Seven Network.
The new shows for 2023 will join an unmatchable content schedule that already stars Australia's #1 sport: the AFL, 7NEWS, Sunrise, 7NEWS Spotlight, Home and Away, The Chase Australia, The Voice, Farmer Wants A Wife, RFDS, SAS Australia, My Kitchen Rules, Big Brother, horse racing, cricket, Supercars and much, much more.
7MATE, 7TWO, 7FLIX
There is a reason 7mate, 7two and 7flix are the most-watched multi-channels in Australia: they consistently give viewers different, engaging and fresh content.
The brand-new Australian content on 7mate in 2023 includes:
Local Council: The latest comedy from Pauly Fenech of Housos, Fat Pizza and Bogan Hunters fame is set in Australia's most corrupt, lazy and inept council. Starring Pauly Fenech, George Kapinaris, Melissa Tkautz, Vince Sorrenti and John Bernard Kairouz (Antichocko Productions).
Gem Hunters Down Under: Take a wild ride into the remarkable world of the sapphire hunters of Central Queensland, home to one of the richest sapphire deposits on earth. The blind pursuit of this incredible gem pushes a hardy band of miners to their limits (WildBear Entertainment).
Outback Farm: From outback truckers to outback farmers, the gypsy-style water-drilling family, Danyelle and Anthony Haigh and children Theo and Heath, are about to embark on their greatest outback adventure yet (Prospero Productions).
Close Encounters Down Under: Forget Roswell and forget Area 51; the most visited place on earth by UFOs is Australia, with 1,200 sightings a year and counting. The stories of eyewitness encounters, with expert commentary, must be seen to be believed (EQ Media).
Watch Dogs: A "fly on the wall", partially unscripted comedy looks at incompetent, dysfunctional night-time security guards as they cause more harm than good, dealing with prostitutes, turf wars with private school boys and everything in between (Oldboy Productions).
Heavy Tow Truckers Down Under: Five Australian and New Zealand heavy-duty trucking companies take on the toughest and most extreme towing contracts in the Southern Hemisphere, led by teams of charismatic truckers (Fredbird Entertainment).
Aussie Truck Rehab: Big-rig restorer Jon Kelly and his live-wire team of restoration experts are on an all-or-nothing mission to build the world's greatest truck rehab firm, determined to find, fix and flip their way to trucking glory (Ronde Media).
Adventure Gold Diggers: Follow the adventures of five adrenaline-fuelled prospecting teams as they search for hard-won gold in some of the most remote and inhospitable areas of Australia (Fredbird Entertainment).
The 7mate line-up also includes Pawn Stars, Motor Mythbusters, American Pickers, Storage Wars, Extreme Ice Railroad and Ultimate Rides, plus blockbuster Hollywood movies.
New on 7two next year is Gold Coast Ocean Rescue, set in the Sea World Research & Rescue Foundation, where an expert team of vets and marine scientists rescues animals, rehabilitates them and releases them back into the wild.
The 7two content slate also includes Murdoch Mysteries, Miss Scarlet and The Duke, Doc Martin, A Touch Of Frost, Call The Midwife, Rosemary & Thyme, Inspector Lynley Mysteries, Air Crash Investigations, Greatest Escapes To The Country and The Yorkshire Vet.
In 2023, 7flix will bring the very best in animation with The Simpsons, American Dad, Family Guy and more, plus Gordon Ramsay's hit shows and family, kids and action movies across the week.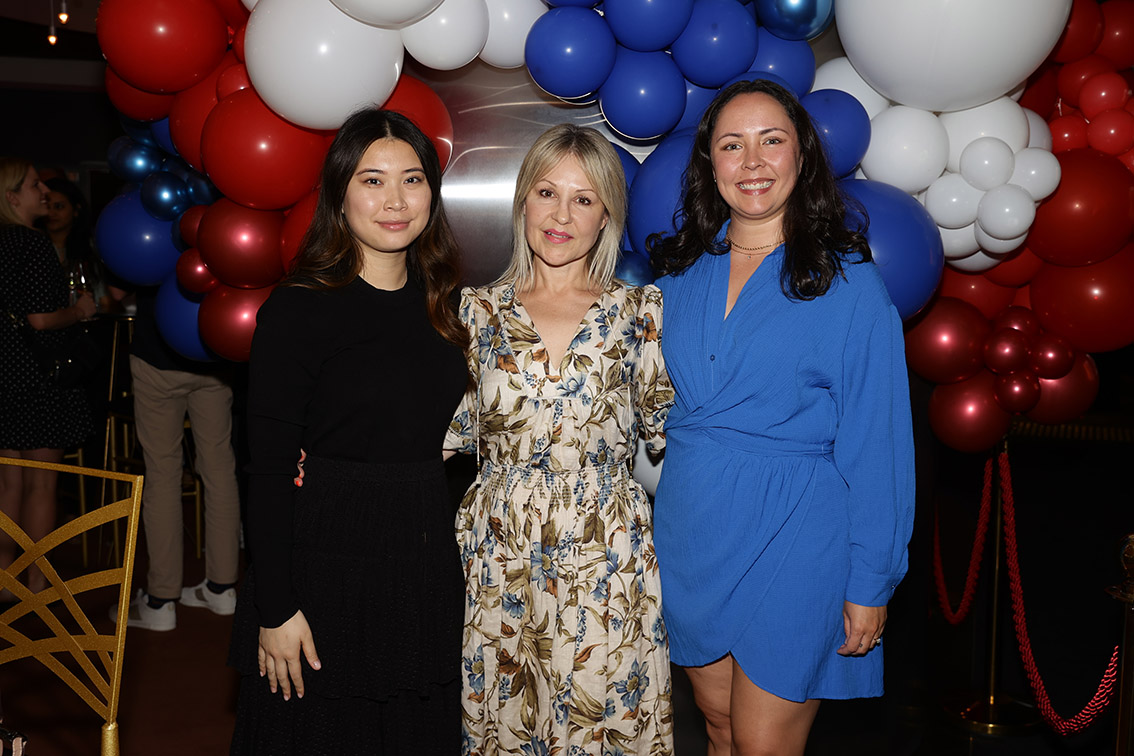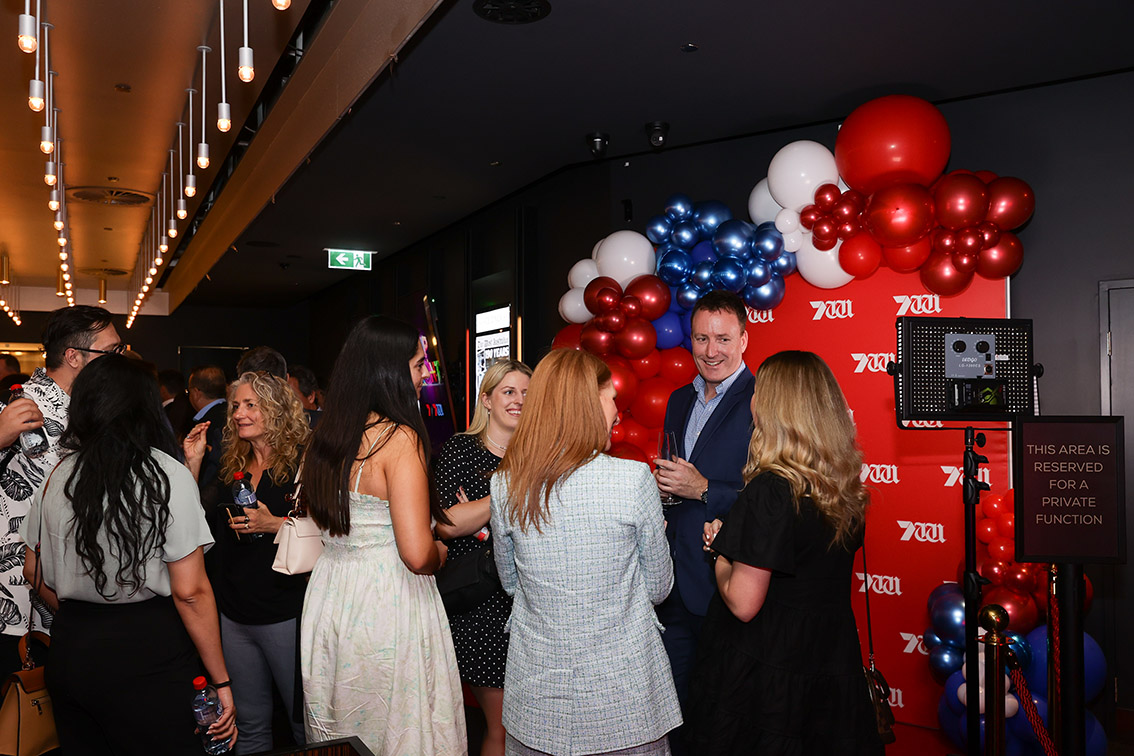 BY KIM SHAW